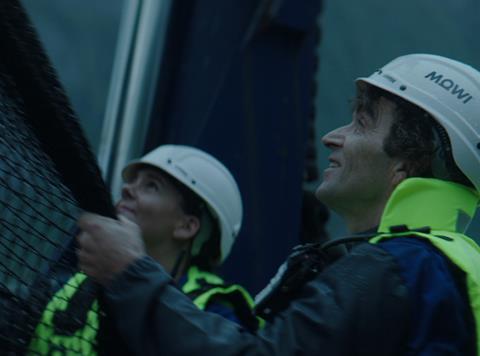 Strong global demand for salmon helped Norwegian aquaculture giant Mowi deliver record revenues last year.
The supplier, which rebranded from Marine Harvest to Mowi last November, saw total revenues rise by 4.5% to €3.8bn in 2018, according to its annual report, published this week. Sales volumes were also up, by 4.1%.
Despite falling €39.3m, Mowi's operational EBIT for the year of €752.8m represented the company's second best-ever performance. The number of salmon harvested across Mowi's global business also rose, by 1.3% to 375,237 tonnes.
However, Mowi's Scottish business suffered from a fall in volumes, with the total weight of gutted salmon falling by 36% to 38,444 tonnes.
Mowi said the drop in Scottish volumes was down to the lower stockings of smolts (or young salmon) "to ensure control of biological issues witnessed in previous years" such as sea lice.
This decrease in volumes, coupled with increased feed and health costs, led to a 50% drop in operational EBIT to €77m in 2018, compared with €153.7m the previous year.
Other contributory factors included anaemia, fish damaged in a storm, gill issues and mortality at Mowi's Inchmore hatchery. However, the supplier pointed out its Scottish division had reported "an improving trend in fish survival and good control of sea lice prevalence" by the end of 2018.
Mowi's report also revealed an increase in the number of its global salmon farms certified by the Aquaculture Stewardship Council, from 72 in 2017 to 78 (representing 34% of all ASC certified salmon sites around the world).
Meanwhile, the business stressed it remained committed to tackling sea lice, describing the issue as "our first priority". Anti-sea lice medicine use had fallen by 77% from 2016 to 2018 as Mowi increased use of "non-medicinal treatment methods".
Mowi chair Ole-Eirik Lerøy described the company's outlook for 2019 as "positive". He added: "The supply/demand market balance is favourable and forward prices are at good levels. Mowi's record high biomass should facilitate significant farming volume growth and the company's improved cost position should support industry-leading margins."