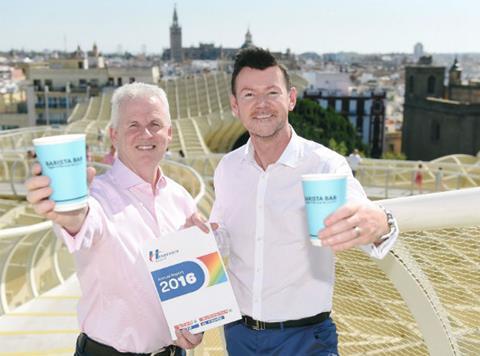 Spar wholesaler Henderson Group has announced a record financial year despite the "competitive pressures within grocery and foodservice".

The wholesaler, which owns and operates the Spar, Eurospar and Vivo brands in Northern Ireland, has grown turnover by 6% to £699.3m for the year ending 31 December 2016.

Henderson said it had performed strongly across all key market channels and sales were boosted by its ongoing store improvement strategy and the growth of fresh food. This drove like-for-like grocery sales up by 3.5%.

"Strong like-for-like growth across all subsidiaries, high retention rates of existing retailers, recruitment of new retailers, coupled with significant investment by the group, directly within our company-owned stores as well as with its retail partners, has delivered additional sales of £40m," said Henderson CFO Ron Whitten.

Henderson increased pre-tax profits by 11% to £24m and invested a record £34m throughout retail infrastructure and employment, which is up 9% on 2015.

"It was another record year of investment by the group, with a spend of over £34m in store acquisitions, store refurbishments and head office infrastructure, designed to futureproof the business to meet consumer and retailer demands," said Henderson sales and marketing director Patrick Doody.

Across the year, the wholesaler opened 16 new stores under the group's retail brands.

"Spar and Eurospar in particular continue to dominate the local symbol group scene in Northern Ireland," said Doody.

"A comprehensive strategic growth and profitability plan implemented in 2016 - which included continued focus on delivering excellence in customer service, investing in our people, developing our information systems, maximising our operational efficiency, enhancing our fresh food ranges and in-store proposition - continues to yield results as projected."

Henderson's fresh coffee brand Barista Bar, which is now available in 260 stores, also experienced "an exceptional year", with like-for-like sales up 30%. Fuel sales at company-owned stores saw 8.6% like-for-like growth.