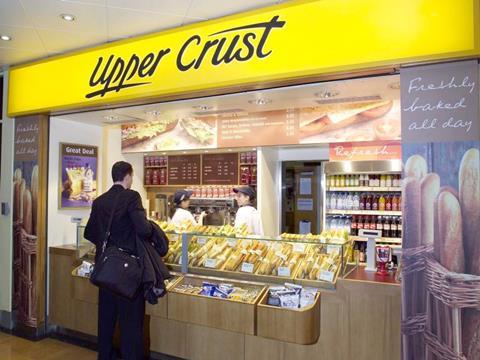 Like-for-like sales at food travel company SSP Group (SSPG) have been boosted by strong passenger growth at airports across the UK and the performance of Terminal 4 at JFK in New York during the third quarter.
Revenues were up by 4.1% on a constant currency basis in the three months to 30 June, with like-for-like sales growth of 3.2%, compared with the same period a year ago. However, at actual currency rates, sales fell 0.1% year-on-year because of the growing strength of the pound against major European currencies, including the euro, Norwegian Krone and the Swedish Krona.
SSP said in the trading update that if foreign exchange rates remain unchanged for the rest of the 2015 financial year, total group revenue growth on an actual currency basis would be about 4% lower than on a constant rate.
"The rest of the world division, which includes Eastern Europe, Middle East and Asia Pacific, also delivered healthy like-for-like sales growth, and is seeing similarly strong trends in passenger numbers across most of the region," SSP added. "In Continental Europe, we continued to experience a more challenging trading environment, notably in France and Germany."
Revenues for the first nine months of the year have increased by 3.1% on a constant currency basis, with like-for-like sales growth of 3.1%. Turnover fell 0.5% when currency movements are taken into account.
SSP operates about 2,000 units in airports and train stations across the world, with its portfolio including brands such as Upper Crust, Starbucks, Burger King, M&S Simply Food and YO! Sushi.