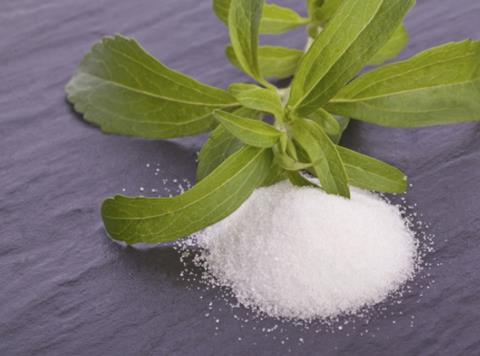 Stevia ingredients company PureCircle saw its first-half sales grow 25% to $54m (£36.9m), while EBITDA more than doubled to $13m (£8.9m).
The business said it expected its net profit for July to December to be $5m - compared with a loss of £0.9m the year before. This takes into account $2m in costs incurred by moving to the main market of the London Stock Exchange and $4m in costs relating to its long-term incentive plan. However, devaluation of the Malaysian ringgit against the US dollar delivered a foreign exchange gain of $3m.
Liberum analyst Sophie Jourdier said PureCircle was weighted towards the second half of its year, but the results suggested it was at least on track to meet its forecasts for the financial year. "PureCircle is one of our top picks in the UK small-mid cap space," said Jourdier. "Last year's move to a main listing on the LSE should further broaden PureCircle's investor appeal."
PureCircle said it had experienced growth across all its sales regions and all the ingredients it supplies, thanks to continued innovation in both food and drink products that make use of stevia, and growing distribution of existing products. Group CEO Magomet Malsagov said several factors meant stevia had huge growth potential.
"In July we launched Sigma D and Sigma T, the first products in our Matrix Solutions range that provide category-specific taste solutions," said Malsagov. "Then in December we launched our Zeta TM suite of ingredients that enable great-tasting product formulations with deeper calorie reductions.
"In November India finally approved the use of stevia, which opens up the market to a further 1.3 billion consumers. The latest Mintel data shows there are now more than 9,000 products in the market using stevia, more than 70% of which have been launched within the last three years.
"Global obesity continues to worsen with more than 600 million people now predicted to be obese by 2035 (up 50% from 400 million in 2013). Public debate and calls for regulatory action to address the issue are increasing, particularly concerning added sugar. At the same time, consumers are actively seeking natural sustainable sources for their sweeteners, as opposed to using artificial low-calorie products.
"These developments give further support to our long-held assessment that stevia has the potential to become a mass-volume mainstream ingredient in food and beverage products and for PureCircle to continue to play a leadership role in the development of that market. With continued sales growth we would expect further improvements in profitability."