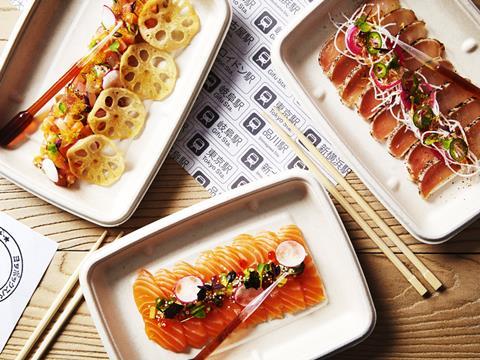 Waitrose sushi supplier Taiko Foods has fallen into the red after being hit by the growth of Sushi Daily and the loss of its Pret a Manger supply contract.

The Japanese food supplier said it had "rebounded" in the past six months following the contract loss, after receiving backing from new owner Yo Sushi.

The Mayfair PE-backed sushi chain purchased the West London supplier for an undisclosed sum in April 2018.

Taiko sank to a £658k loss in the year ended 31 March 2018 from a £920k profit in 2017, as it was hit by the contract loss.

Sales at Taiko also dipped, down 5.5% to £17.8m in the year, despite gaining new foodservice contracts.

The supplier had seen strong sales growth, with customers coming back to its products from in-store concessions due to Taiko's lower price point, said MD Derek Lewis.

"We lost Pret a Manger as a customer and a lot of Sushi Dailys opened up in Waitrose stores, which slowed sales," said Lewis. "But we have now seen a u-turn with a lot of growth in Waitrose because it is more affordable. We are also an NPD-focused business and that has been great for us. We are hoping to launch a number of new lines in Waitrose in April.

"Yo have been brilliant since the acquisition, and we are now supplying them as well with non-sushi products like chicken katsu bites.

"Waitrose and Costco are two of our major customers, but we are looking to increase our customer base, as we have plenty of manufacturing capacity."

Yo Sushi is one of a number of food-to-go brands to expand into supermarkets with concessions, launching a trial with Tesco earlier this year, following the growth of Sushi Daily and Sushi Gourmet.