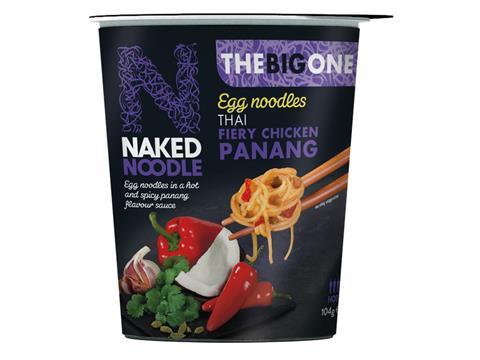 Symington's has continued its turnaround as sales grew 4.7% in its latest financial year and pre-tax profits jumped by more than 160%.

The Ragu owner reported a rise in sales in the year to 26 August 2018 from £115m to £120.3m, while pre-tax profits climbed from £1.7m to £4.4m.

The results represent a turnaround from its 2016 financial year, when it fell to a £6m loss amid a raft of delistings in its cooking sauces portfolio.

The turnaround has been driven by investment in its snacking range, notably its Mugshot and Naked Noodle brands.

It said it made "significant" brand investment in the two brands, with Mugshot being supported by its first TV marketing campaign and the removal of 26 tonnes of salt from the brands during the financial year.

Naked in particular grew by 36% year-on-year, partly driven by a significant level of NPD.Growth was also seen in its private label partnerships and B2B business.

The Leeds-headquartered business restructured since its troubled 2016 financial year, partaking in a cost-cutting drive under CEO John Power, who joined in October 2016.