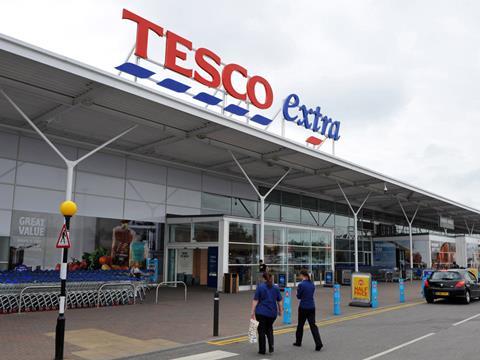 Top story
Tesco (TSCO) is set to announce its biggest annual profit since the accounting scandal that dogged the UK's biggest supermarket in 2014.
The supermarket is tipped to unveil 2018/19 pre-tax profits of around £1.6bn on Wednesday, representing a rise of over 20% from the £1.29bn profits it reported last year.
Annual sales are also likely to rise by a double digit percentage, predicted to climb to £64.5bn from the £51bn it reported in its last financial year.
Operating profits are forecast to be over £2bn.
The Telegraph writes: "Investors are hoping that the rebound means Mr Lewis will meet his ambitious margin targets, which could open the door to a long-awaited sweetener for shareholders."
The paper quotes Shore Capital's Clive Back as predicting a share buyback could be on the cards, given Tesco is unlikely to engage in any significant M&A after unwinding many of its previous acquisitions in recent years.
However, The Times warns it may not all be good news for the retailer on Wednesday as it is "set to face questions on issues from job cuts to its contentious plea bargain with the Serious Fraud Office" when it reports its annual results.
Morning update
A quiet morning to start the week as we head into another five days of Brexit chaos – with the UK officially set to tumble out of the EU on Friday without an extension or an unlikely deal being agreed this week.
Listed fruit and veg distributor Total Produce (TOT) has announced a number of board changes this morning.
Executive director Frank Gernon and non-exec director Jerome Kennedy will both step down from the board prior to the company's 2020 AGM.
Meanwhile Bank of Ireland company secretary Helen Nolan will join the board as a non-executive director with effect from 1 July 2019.
Nolan is a fellow of the Institute of Chartered Accountants and chaired the audit committee of the Department of Agriculture for a number of years.
Total Produce's chairman, Carl McCann said: I join the Board in extending to Frank and Jerome our sincerest appreciation for their dedication and commitment. Their valuable contributions have added greatly to the success of Total Produce. We wish them the very best for the future.
"We are very pleased that Helen is joining the board. Helen is a highly experienced senior financial executive with the Bank of Ireland where she is also company secretary. We look forward to her contribution to the continued development of Total Produce."
On the markets this morning, the FTSE 100 has opened the week down 0.3% to 7,428pts.
Early risers include PureCircle (PURE), up 2.7% to 272.2p, McBride (MCB), up 2.3% to 102.5p, Just Eat (JE), up 1.2% to 754.2p and Finsbury Food Group (FIF), up 1.2% to 65p.
Fallers included McColl's (MCLS), down 3.1% to 79.2p, C&C Group (CCR), down 1.8% to €3.28 and Compass Group (CPG), down 1.3% to 1,801p.
This week in the City
The latest Brexit machinations will once again dominate the headlines, with the UK government hoping for another extension to its leaving date from the EU this week to give parliament more time to come up with a deal supported by a majority of MPs.
The big news in the grocery world will be Tesco's annual results on Wednesday, with the UK's biggest grocery set to announce a significant jump in sales and profits as it continues to claw back market share.
Elsewhere, WH Smith (SMWH) will issue its half year results on Thursday in what otherwise looks another quiet week for scheduled announcements.
In non-company news, the monthly BRC-KPMG Retail Sales for March will be issued tomorrow morning, while February's UK GDP figure is due for release on Wednesday.