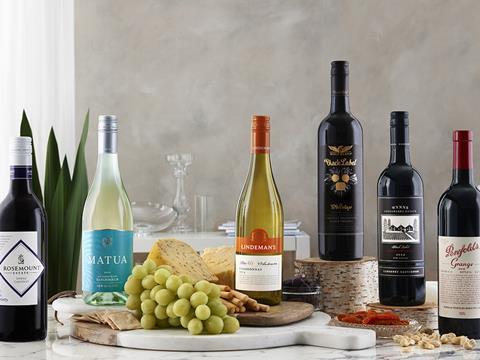 Treasury Wine Estates (TWE) has doubled profits in the first half of its 2016 financial year on the back of soaring sales in Asia.
The company, which acquired the bulk of Diageo's wine business in October, reported sales revenue up 22% to AUS$1.1bn (£537m), with Asia accounting for AUS$153.3m – a 126% increase.
The strong sales performance resulted in EBITS up 85% to AUS$147m, meaning TWE paid a dividend of 8¢ per share, up from 6¢. AUS$46.5m of the earning figure was generated in Asia, almost the same as Australia/New Zealand, despite that region having sales twice as high.
The Americas also performed well for TWE, thanks to favourable exchange rate changes. One a constant currency basis, sales in the region were up 3%, but in reported currency terms they rose 22%, helping EBITS delivered in the region jump up by two thirds to AUS$56.2m.
Europe, meanwhile, is the smallest region for TWE in sales, but also saw sales grow and EBITS more than double to AUS$17.2m.
The US$552m (£384m) Diageo deal saw TWE take control of a raft of brands including the UK's second largest, Blossom Hill, and US high-end business Chateau and Estate Wines. They join Lindemans, Wolf Blass, Penfolds and Matua in the TWE portfolio.
"Our interim 2016 result demonstrates a continuation of the momentum delivered in fiscal 2015 and highlights the benefits of having repositioned our business to deliver strong earnings growth on a balanced, sustainable base," said CEO Michael Clarke.
"We entered 2016 with the strongest line-up of brand and consumer-led innovation and marketing campaigns. This, together with significantly improved global execution, underpinned an acceleration of our Priority Brand portfolio performance globally in the first half; delivering Net Sales Revenue (NSR) growth of 15%.
"I am confident margin accretion will be delivered over time as we continue to premiumise our portfolio, optimise our brand building investment, bring margin accretive innovation to consumers, remain vigilant on managing our cost base and deliver on our Supply Chain Optimisation initiatives."