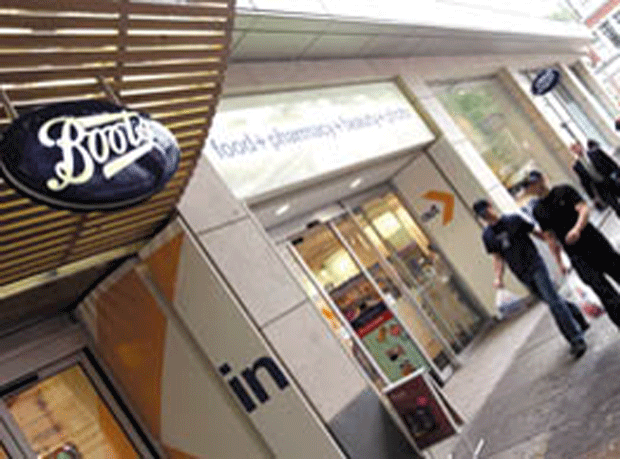 Global pharmacy and health giant Walgreens Boots Alliance has beaten profit expectations in the third quarter as sales across its divisions grew following the completion of the merger of the two companies.
Sales in the three months to 31 May jumped 48.4% to $28.8bn (£18.7bn), largely a result of the inclusion of Alliance Boots for the entire quarter, the business said. Figures for the first nine months of the year also rose 30.7% to $74.9bn. Net earnings in the quarter climbed 82.4% to $1.3bn and by 94.8% to $4.2bn in the financial year so far.
The group, formed following the takeover of Alliance Boots by US chain Walgreens last year, also announced the acquisition of Midlands-headquartered skincare business Liz Earle for £140m.
Executive vice chairman and acting CEO Stefano Pessina, who was the boss of Alliance Boots before the merger, has now been confirmed as permanent CEO of the group. "In just six months since the strategic combination that formed Walgreens Boots Alliance, we are beginning to make progress in our operations, as we were able to deliver another strong quarter," he said.
"Our retail pharmacy USA division produced a solid increase in comparable prescriptions filled in the quarter, along with improved retail front-end margins and very good cost control. Our other divisions continued to perform as we expected.
"Of course, there is more work to be done as we move forward. The fourth quarter is typically the slowest quarter because of seasonality in the business, while prescription reimbursement pressure continues to impact our pharmacies, making retail margin expansion and cost control as important as ever."
Executive chairman James Skinner added: "In Walgreens Boots Alliance's initial six months as a newly combined company, Stefano has done an extraordinary job leading the new enterprise, focusing our strategy while enhancing our financial performance.
"The integration of Walgreens and Alliance Boots is proceeding exceptionally well, with Stefano's vision for the company driving the organization forward."
The retail pharmacy international division, which includes Boots in the UK and operates 4,565 stores in eight countries, had third quarter sales of $3.3bn, up on a pro forma constant currency basis by 3.2%, with operating income of $205m.
It US retail pharmacy division, generated revenues of $20.4bn, up 5.3%, and the pharmaceutical wholesale division, which mainly operates under the Alliance Healthcare brand, had third quarter sales of $5.7bn.
In June, Walgreens Boots Alliance announced it was axing 700 jobs in the UK as part of a $1.5bn restructuring to "simplify support operations". The group said in the third-quarter statement that it had made "good progress" with the program. The action cost Walgreens Boots $160m in the quarter.