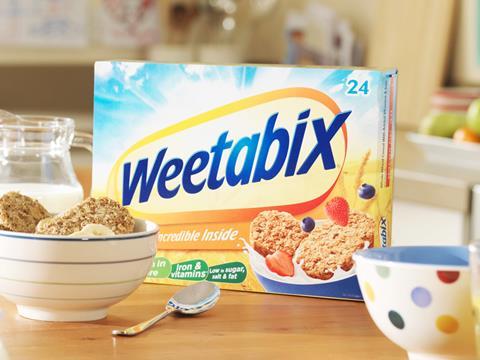 Weetabix sales fell 1.2% in the final three months of 2017, according to quarterly earnings posted by its new US owner Post Holdings.

Net sales for Weetabix were $99.7m (£71m) in the quarter to 31 December, representing a 1.2% decline in pro forma net sales year on year.

Post said Weetabix's sales benefited from favourable foreign exchange rates, but this was offset by an "unfavourable product mix".

The division's profit was $16.8m and adjusted EBITDA was $25.6m, but Post did not provide comparative figures for the segment.

Post's overall group net sales were up 14.7% to $1.4bn in the period, with pro forma net sales up by 3.9%, or $53.7m.