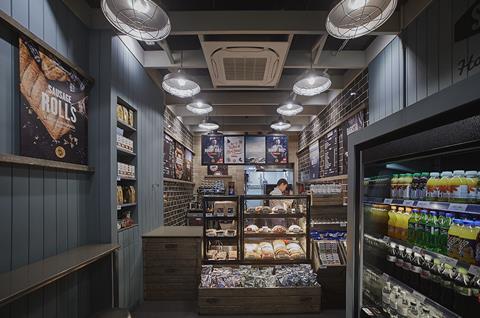 The West Cornwall Pasty Co, which was rescued from administration almost two years ago by a private equity firm backed by former England footballer Danny Mills, has started on its turnaround with losses narrowing thanks to a repositioning of the brand.
Pre-tax losses of £195,000 in the 50 weeks to 31 March 2015 – an improvement on the £800k lost in the year leading up to its collapse – was largely the result of £620,000 of one-off costs related to acquisition fees following the deal by the Endless-owned Enact fund and restructuring charges, primarily involving redundancy costs at head office.
Sales at West Cornwall in the period totalled £12.5m, generating an EBITDA of £550,000.
The pasty operator, which has almost 50 shops on the UK high street, in railway stations and Moto service stations and in sports stadiums, also has an own-brand coffee label, St Just, which it plans to push harder this year.
West Cornwall has also teamed up SFC Events to broaden the profile of the brand and sell its products at sports and leisure events and stadiums, including Silverstone, The Open, Cheltenham, Wembley, Millennium Stadium, Twickenham, Reading & Leeds Festivals and the Goodwood Festival.
"Further sales channels will continue to be explored for growth opportunities both within the UK and export markets either through brand licensing and product supply arrangement or wholly managed retail units," the business said.
West Cornwall was previously owned by private equity firm Gresham, which blamed the failure of the business on the controversial pasty tax issue of 2012.