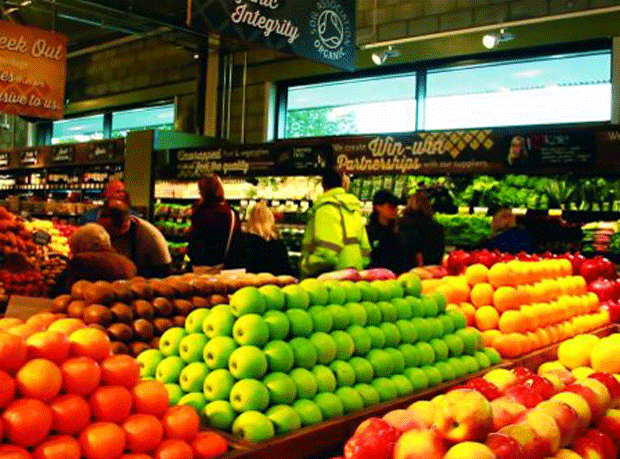 The UK arm of Whole Foods Market has seen a further increase in annual losses, despite recording a huge growth in sales.
The company's annual operating loss for the year to 29 September 2013 rose by 12.6% to £14.15m, according to figures filed by UK parent Fresh & Wild with Companies House.
Despite the escalating losses, the supermarket chain saw a 28.6% rise in annual sales to £81.5m and a like-for-like growth of 8.6% from existing stores.
The company pointed out that operating losses improved 2.1% as a percentage of sales during the period. Administrative expenses also improved as a proportion of sales to 57.1% as the retailer constrained employment-related costs and reduced relocation activities during the period.
The upscale retailer was also impacted by a store-related impairment charge of £6.4m last year.
Whole Foods added 150 staff to support the opening of its store in Cheltenham during the year and also opened a store in Richmond in October 2013 and Fulham Broadway in April 2014. The costs from all three openings were reflected in the accounts, the company said.
In the accounts, Whole Foods stated: "We remain committed to supporting regional producers and this commitment is evident in the host of locally sourced products in our stores. It is our goal to be the finest food shop in every community we serve".
US-listed Whole Foods acquired seven Fresh & Wild stores in 2004 and launched its first UK superstore in London's Kensington in 2007.
Whole Foods shares on the Nasdaq stock exchange have fallen by over a third since the start of 2014 after falling short of quarterly earnings forecasts in May.