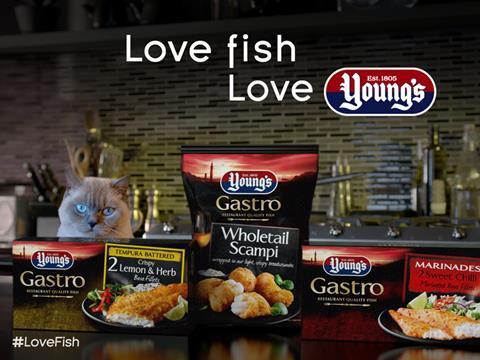 Young's Seafood delivered double-digit third quarter sales growth after winning new contracts and growing sales in both frozen and chilled goods.
Overall sales grew by 11.6% from last year's third quarter sales of £118.1m to £131.9m during the three months to 1 July 2017.
EBITDA for the third quarter was £5.2m, which was down from EBITDA of £5.5m reported in the corresponding period last year.
Bill Showalter, CEO of Young's Seafood Limited, commented: "Top line progression including contract wins, along with the actions we have taken to reduce costs, have further reinforced progress towards our medium term profitability target.
"This was another quarter of year on year sales growth across both frozen and chilled temperature regimes. We continued to drive our cost reduction programmes and the success of this approach is reflected in the results. We continue to be on track to deliver our medium term profitability target, having continued to deliver a solid EBITDA performance for the quarter."
He added that a new business win with a major fast food retail company has been achieved in one of its targeted growth channels of foodservice.
"Our clear market leadership continues, bolstered by these wins, the recent re-launch of our breaded range and new consumer communications activity," he said.