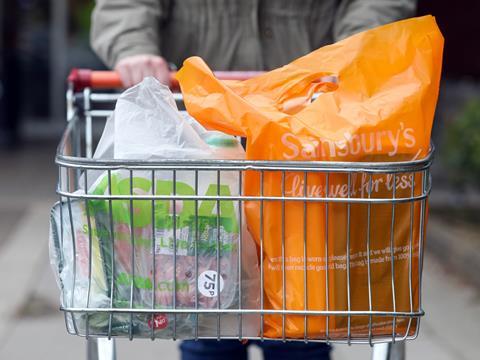 Sainsbury's has written to suppliers promising an opportunity to streamline their operations as a result of its proposed mega merger with Asda.

In a letter obtained by The Grocer, the supermarket giant said the merger would be "excellent news for customers while creating a more resilient and adaptable business for the future".

For suppliers it said: "We believe this proposed combination would offer our suppliers a great opportunity to make your supply chains more streamlined, to develop differentiated product ranges and to grow your business as we grow ours."
The letter, written by Sainsbury's head of home and business care Sam Burston comes after the supermarket's CEO Mike Coupe sparked fears of a squeeze on suppliers, indicating that the merged giant would seek to achieve 10% price cuts on 1,000 key lines through price harmonisation across its biggest suppliers. However the letter, which looked to reassure suppliers did not reference any price reductions.

Meanwhile, this week Asda suppliers contacted The Grocer to express concern, with one source saying suppliers were finding it "virtually impossible" to secure long-term commitments because of uncertainty over the deal.

"All of a sudden all of the horizons at Asda House have shortened so they are not looking at anything beyond 2019," said a source "It is creating great difficulties for suppliers. How do they cement any long term deals with Asda when the buying team don't know what will be happening in nine months?
Competition
Coupe and his Asda counterpart Roger Burnley are set to be hauled before MPs next week to address fears over the impact on competition.

The grilling by the Environment, Food and Rural Affairs Committee (EFRA) is to focus on the reasons behind the merger and its potential impact on suppliers and jobs, and comes ahead of a probe by the Competition & Markets Authority (CMA).

Judith Batchelar, director of Sainsbury's brand, will also give evidence to MPs in the House of Commons on Wednesday.

Committee chair Neil Parish, Conservative MP for Tiverton and Honiton, has expressed fears suppliers could be "stitched up" by the companies, with Coupe having already said he wants to secure price cuts from the retailers' top 100 suppliers.
"The proposed Sainsbury's-Asda merger could have a significant impact on British farmers and suppliers," said Parish this week.

"Whilst we appreciate the need for retailers to remain competitive, we are concerned that the merger may lead to one retailer dominating the market and putting pressure on growers and suppliers."

This week the committee called on environment secretary Michael Gove to step in to stop the supermarket giants "dominating" the grocery market.

Gove admitted in questioning that the concerns were a "warning" to Asda and Sainsbury's that they risked putting their suppliers out of business in demands for lower prices, but stopped short of saying the government would act.

The committee has backed previous calls by Labour for the Groceries Code Adjudicator Christine Tacon to stop Sainsbury's and Asda from forcing suppliers to drop prices In May Tacon told MPs on the committee she was powerless to intervene in the merger because price negotiations were beyond her remit.