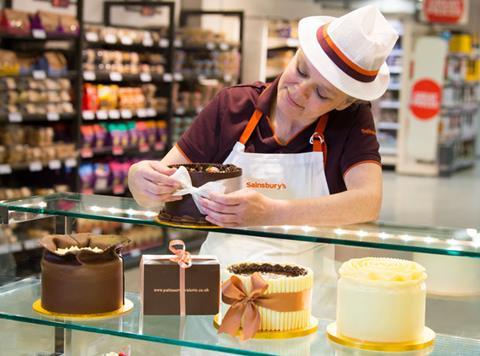 Sainsbury's has been urged by Unite to withdraw its base pay offer amid its proposed merger with Asda.

The deal would see Sainsbury's employees receive a base pay rate increase to £9.20 an hour from £8, fixed until 2020. However, the union has criticised the deal because of other conditions in its associated contracts, including scrapping paid breaks and overtime.

Unite had previously disparaged the deal, due to come into effect in September, saying it was "robbing Peter to pay Paul", and now claims employees had to sign the contracts "or be sacked."

The Asda-Sainsbury's merger would be the largest of its kind in a decade, and Unite has demanded talks with JS about what it means for staff. The union has called for a guarantee for employees' jobs through the merger process.

Sainsbury's CEO Mike Coupe confirmed today that the consultation process on the pay deal will continue, and that there would be no consequential store closures.

Coupe told the Grocer: "We're in the process of getting colleague feedback and are committed to it."

Meanwhile, Joe Clarke, Unite's acting national officer for food and drink, said that "Sainsbury's workers are in a state of shock" at the prospect of the merger. "Long-serving store staff were already facing the imposition of a 'sack or sign' contract, the loss of Sunday premium pay and paid breaks, in addition to no increase in salary until 2020.

"They now face the uncertainty of a proposed merger, the threat of more job losses and the possibility of store closures."

Usdaw's general secretary, John Hannett, added that the merger puts employees into a period of "great uncertainty" and outlined that it aims to ensure employees' voices are heard as part of the process. "We note the employers are saying there are no plans for store closures due to the merger, which is welcome, but that is often not the case through these processes. It may be that further down the line they find other reasons to close stores, so we will be monitoring the situation very closely."

He added that Usdaw was seeking "urgent clarification" regarding employees' futures with both companies.