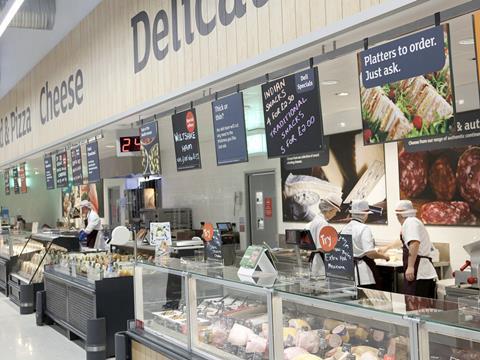 Sainsbury's is using sugar beet waste from suppliers to power fridges in its store in Portishead, in a move it claims could become a major part of its CO2 reduction plans.

The pioneering technology relies on sugar suppliers giving Sainsbury's their waste crops. The waste is then used to create a byproduct called eCO2, which can power fridges. Sainsbury's said the result was the first hi-spec CO2 refrigerant to be produced sustainably in the UK.

"We wanted to use eCO2 to reduce our carbon footprint," said Sainsbury's head of refrigeration John Skelton. "A supermarket refrigeration system operates 24 hours a day, 365 days a year, so it has to be extremely reliable. Having the right refrigerant plays an important part in this."

A Sainsbury's spokesman added it was too soon to confirm a rollout to other stores, but said initial results from the trial were "definitely promising."

The sugar beet fridges had "the X Factor" due to the sustainable way they were produced, said Rob Parker, operations manager of eCO2 developer A-Gas. "Most CO2 refrigerants are recovered from dirty industrial processes, which are far from green in their methods," he said. "This is a first for A-Gas and the UK market, as a CO2 refrigerant produced from waste sugar beet has never been on sale before on a commercial basis."

Sainsbury's is hoping to reduce operational CO2 emissions by 30% absolute and 65% relative compared with 2005.

The supermarket has already converted 193 stores to other natural refrigerants that use CO2, which has reduced Sainsbury's carbon emissions by 33% so far. The fridges come ahead of legislation that will ban certain older types of refrigeration gas, putting pressure on retailers to find alternative sources.