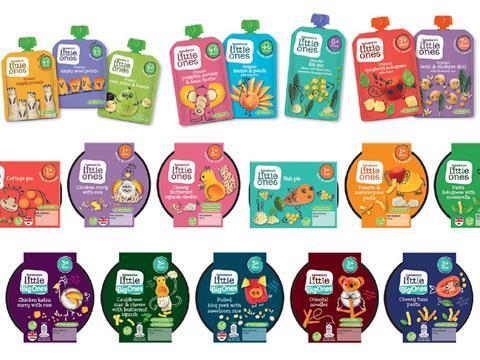 Sainsbury's has shaken up its babyfood range, giving more space to smaller, innovative brands.
It has dropped around 30 Heinz SKUs in recent weeks and about 40 from Hipp Organic. Their replacements include 14 meals each from the fast-growing Kiddylicious, halal brand For Aisha, and Piccolo, which focuses on Mediterranean-style flavours.
Sainsbury's has also made room for its own Little Ones snacks and meals, launched at the end of April as a food extension of the grocer's Little Ones babycare offer. They include about 30 organic products.
"We regularly review our lines to make sure we're offering customers the best possible choice, quality and value," a spokeswoman told The Grocer.
Brands like Kiddylicious gave parents confidence their children's food was "nutritious and safe to eat" claimed a Kiddylicious spokeswoman. "Many of our extensive range of products are gluten and dairy free, and we always avoid artificial flavours, colours and added preservatives."
Piccolo founder Cat Gazzoli added the range review was "fully aligned with Sainsbury's focus on health and nutrition". The retailer had been planning to "shake up the babyfood category after a long and relatively stagnant phase".
Meanwhile, For Aisha founder Mark Salter said Sainsbury's had shown it was "staying relevant and reacting to the growing changes in shopper demand by listing halal food brands in several categories, including babyfood".