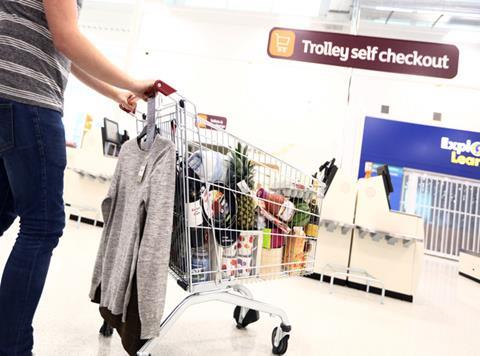 Sainsbury's is to install additional security measures in 300 of its stores in a bid to combat theft at self-scan checkouts.

The supermarket has fitted CCTV cameras and mirrors above the self-checkout tills to deter customers from stealing low-value goods by purposely failing to scan them.

"The safety of our customers and colleagues is extremely important to us, which is why we invest in a range of measures to keep everyone safe," a Sainsbury's spokeswoman told The Grocer.

She added that the measures had already been implemented in hundreds of its stores for almost a year.

The news comes amid research from ACS that convenience stores are among the worst affected by theft, which is up 65% in just a year. The total cost of crimes against the convenience sector has rocketed to £193m, and estimated incidence of theft climbed from 575,000 last year to 950,000 this year.

In addition, thefts at unmanned checkouts have more than doubled over the past four years. UK shoppers stole £3.2bn worth of products in 2017, according to a study from VoucherCodesPro.co.uk, with toiletries, fruit & vegetables and dairy products being some of the most commonly stolen items.

This report also found around 62% of shoppers who admitted to taking an item said it was due to a technical difficulty with the machine. A third claimed they had forgotten to pay and only realised after getting home.