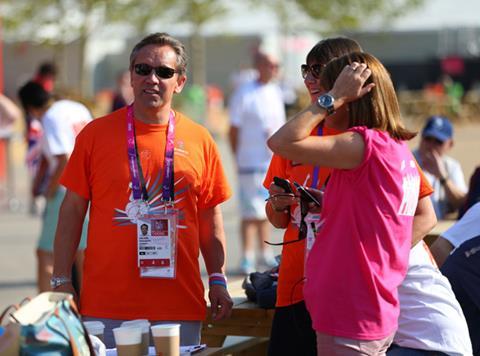 Outgoing Sainsbury's CEO Justin King has revealed his favourite moments during his 10 years at the helm as he prepares to step down on Wednesday.

Writing in Sainsbury's staff magazine The Journal, King said he'd "always remember the fabulous customers and colleagues who've made this such a great place to work for me."

Among his favourite moments were the Try Something New Today campaign launched in 2004 with Jamie Oliver; its Turn the Park Orange event, which saw 5,000 staff attend Paralympics 2012; and achievements such as becoming the first major retailer to stop selling eggs from caged hens. "When I joined Sainsbury's in 2004, I was determined to take the business back to where it truly belonged," he wrote.

Sainsbury's staff suggestion scheme Tell Justin, which has received 63,000 ideas from staff since launching 10 years ago, will be renamed Message Mike.

New CEO Mike Coupe will also go on a company-wide tour this summer to meet a 'Great Place To Work' group member from every store, depot and store support centre.
Read this: Highlights of Justin King's reign