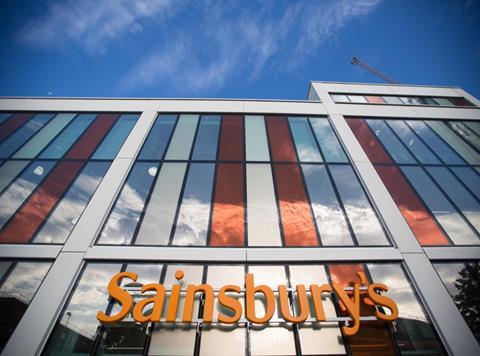 Sainsbury's is the latest of the big four retailers to join the growing global charitable campaign Giving Tuesday.

The event, referred to with the hashtag #givingtuesday, takes place on 29 November - just after the big shopping days Black Friday and Cyber Monday.

Now in its third year. the day is designed to encourage businesses and individuals to give to charities.

Sainsbury's commitment to the initiative follows Morrisons' last year, when it became the first of the UK supermarkets to join the event by encouraging donations to its charity partner Sue Ryder. It will repeat the commitment this year with checkout staff wearing Sue Ryder sashes, #givingtuesday stickers and inviting customers to top up their shop with a £1 donation.

Sainsbury's will use the day to promote its charitable programmes including local heroes volunteering, community budget donations, food donations and payroll giving.

The Charities Aid Foundation (CAF), which leads the #givingtuesday campaign in the UK, welcomed Sainsbury's support.

Hannah Terrey, head of policy and campaigns, said retailers made a significant contribution to good causes from getting staff to lend a hand in the local community to big partnerships with major charities.

"Just like Black Friday, #givingtuesday has now established itself as a regular fixture in the festive calendar here in the UK," she said. "For businesses this can be a great opportunity to showcase their work with good causes and involve staff and customers in their charitable endeavours."

Last year, #givingtuesday was backed by celebrities including JK Rowling, Gary Lineker and Stephen Fry and saw £35m given away globally, breaking a Guinness World Record for the most online donations in 24 hours with £6,000 a minute raised for UK charities.