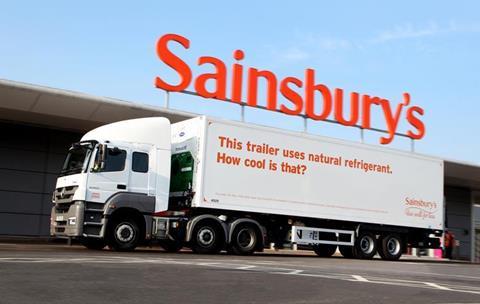 Around 14 members of Sainsbury's staff have tested positive for coronavirus at its Pineham, Northampton warehouse.
Some 3% of 450 employees have been affected and are currently self-isolating at home and are being paid while doing so.
It follows Sainsbury's neighbouring freezer warehouse being hit with its own outbreak last week, which impacted a "small number" of team members.
The supermarket said it had "a range of measures" at all its distribution centres to keep colleagues safe. The number of employees testing positive for Covid-19 was not "exceptional compared to the general rate of infection in the local population", it added.
"Safety is our highest priority and we continue to have a range of measures in place in all of our Sainsbury's and Argos distribution centres to keep our colleagues safe," a Sainsbury's spokeswoman told The Grocer. "A small number of colleagues have tested positive at our Pineham depot and are self-isolating at home. We continue to support test and trace and remain in close contact with them. We have colleagues self-isolating as a precaution, in line with government guidance."