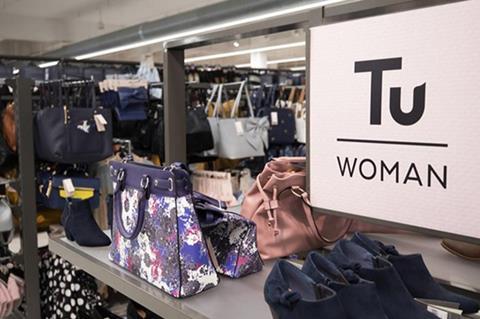 Sainsbury's is rolling out its partnership with Newlife, which sees it donate unsellable clothing returns and faulty garments to the charity for disabled children, to all stores following a successful trial.
The two first joined forces in 2019, with Sainsbury's donating over 65 tonnes of clothing to the charity since then.
Now, all its UK stores will be able to donate any of Sainsbury's Tu clothing range that is not fit for resale in store to Newlife, which will either recycle or resell the pieces.
The group works directly with retailers and manufacturers across the UK and Europe, who donate items that would otherwise be destined for landfill.
All of the clothing items that the charity organisation deems not appropriate for resale are broken down into raw materials so they can be recycled or reused for other purposes such as car insulation and dog bed stuffing.
The funds from the clothes that are resold in one of Newlife's nine stores around the country will be used to support disabled and terminally ill children. This includes funding loans of sensory play equipment, grants for disability equipment, and emergency equipment loans for families.
Sainsbury's director of technical & ethical Stephen Johnson said: "We're pleased to be rolling out our partnership with Newlife across all of our supermarkets and are incredibly proud of what we have achieved together so far.
"Not only does our partnership support the charity's vital work in assisting so many children across the UK, but it also helps us to deliver our commitment to support local communities, whilst helping our planet too by protecting resources and reducing waste."
The move is also part of Sainsbury's larger sustainability strategy, Plan for Better, which aims to increase the use of recycling in its own operations.