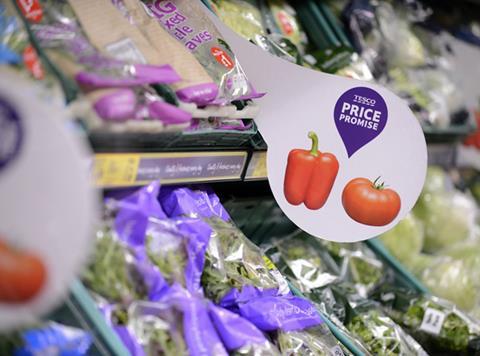 Sainsbury's has been given the go-ahead to proceed with its judicial review over the Advertising Standards Authority's decision to clear ads for Tesco's Price Promise.
The supermarket revealed plans to go to a judicial review last autumn after its complaint to the ASA and subsequent appeal were both rejected.
It argues that Price Promise, which compares the price of branded and own-label lines at Sainsbury's, Asda and Morrisons – is misleading because it does not take into account quality, provenance and ethics.
Following a review of evidence, the High Court ruled "it is sufficiently arguable that there was an error of law in the ASA's approach to the matching of items for comparison, which error the Reviewer failed to identify".
Sainsbury's group commercial director and CEO designate Mike Coupe said: "We are delighted the judicial review will go ahead.
"We do not believe it is fair to compare own-label products of different supermarkets. Our customers value our values. We strongly believe the quality of our own-label products is better than the immediate competition and this is a position we will fight strongly to protect.
"Values are fundamental to the way we do business and drive everything we do. We know these values matter to our customers and we will do everything in our power to ensure they can make informed choices about what they buy," he added."
The case will now proceed to a formal hearing in about six months' time.