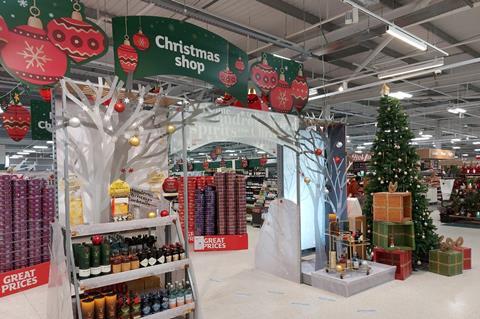 Premium spirits distributor William Grant & Sons has partnered with Sainsbury's to launch an "immersive" spirits category activation for Christmas.
It has installed "one-stop shops" at the retailer featuring 13 of its brands, including the likes of Hendrick's, Glenfiddich and Reyka.
The activation – which will have launched in 38 stores by 19 December – would cater to "last-minute gifting or Christmas hosting plans", showcasing "a wondrous world of spirits and mixing, complete with festive décor and Christmas cheer", said the distributor.
It would tap three spirits trends identified by Sainsbury's for the holiday season: at-home cocktails, gifting and trading up, it said.
Shoppers will have the opportunity to sample spirits, pick up recipe cards and purchase stocking fillers and gifts for loved ones.
A dedicated online shop will replicate the in-store activity.
Natasha Marroni, category planner for beers, wine & spirits at Sainsbury's, said the activation had "exceeded our expectations".
"We are thrilled with the outcome," she added.