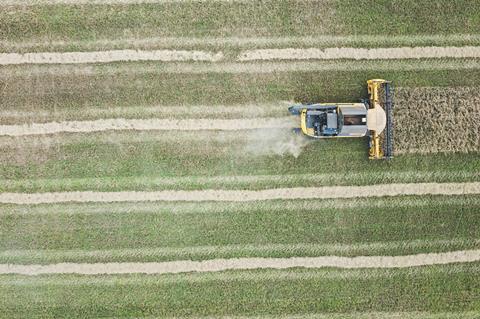 As the Genetic Technology Bill progresses unhindered to the House of Lords, there seems to be a serious disconnect from the significant implications of this troubling legislation. As currently drafted, the bill removes any labelling and traceability requirements for a hypothetical sub-class of GMO, the so-called 'precision bred organisms'.
The issues surrounding these organisms both in terms of their legal definition and trade are huge. Government's continued insistence that 'precision breeding' is nothing to worry about does not instil the confidence or reassurance needed on such an important matter. Without adequate risk assessments being undertaken, we're rapidly heading into uncharted territory.
Most alarmingly, as the draft legislation stands, these exempted organisms will effectively be hidden in the food system, but at what cost?
The Regulatory Policy Committee points to the costs involved. It argues the bill has failed to consider the impact of creating a new class of GMO, including the detrimental consequences for a wide range of businesses – in particular small and medium-sized food enterprises. It has also failed to acknowledge and assess the impacts on competition, trade, innovation, consumers or the environment. Let us be clear, on the back of the challenges of Brexit, Covid and the cost of living crisis, this will add significant cost and bureaucracy for the UK food industry.
Organic Farmers & Growers believes the government must make provisions to minimise the financial impact to all food businesses by establishing a comprehensive co-existence regime. The alternative, and very worrying scenario, is that individual businesses would need to undertake their own traceability testing.
Estimates for individual testing are currently circa £400 each and multiple tests would be required for each batch of raw ingredients. For a medium-sized food producer, this could easily represent an additional annual expenditure of £500,000.
Even then, it's not a straightforward process. For the test to work, a business would require details of the gene sequence inserted into the crop or animal, the primer sequence either side of the inserted gene and the natural prevalence. This would add significant administration pressures and slow down raw material procurement.
Without these necessary legislative measures, consumer confidence in UK food and access to UK internal markets would be irreconcilably damaged.
The EU Commission has announced a new legislative proposal for the second quarter of 2023, which may exempt certain GMOs obtained through the CRISPR-Cas technique from the present level of risk assessment. However, it is far from certain this approach will prevail given the strength of political opposition.
Any new legislation may take many years to become statute and there is a strong likelihood there would be provision for co-existence, traceability and labelling enshrined within it. If the UK does not make adequate provision to ensure precision bred organisms are identified, then for this reason alone these markets will be lost to UK food businesses.
Government's obdurate pursuit of this policy once again flies in the face of public and industry opinion. Defra's 2021 consultation on the regulation of genetic technologies indicated 88% of individuals and 64% of businesses said they supported continued regulation of such organisms as GMOs.
it is essential farmers, food businesses and consumers are allowed to continue making informed decisions about the foods we grow, manufacture and eat. This requires government to introduce a strong regulatory framework that is supported by clear and traceable labelling.
Hiding GMOs seems to present an avoidable hurdle imposed by government, which will further impact the under-pressure UK food industry, while at the same failing to safeguard our basic right as citizens to make an informed choice about what we consume.