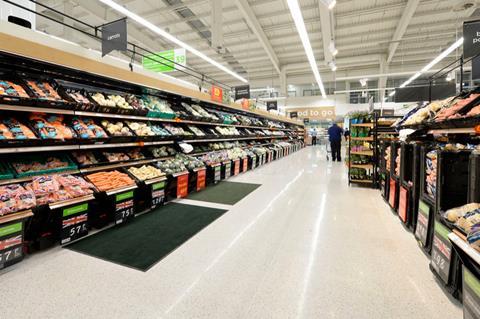 Asda wins this week, with its Walton store in Liverpool scoring 82 points. Our shopper was impressed by the "fast and hassle-free shop" and noted that good stock levels helped to "make it all easy". The "efficiency and organisation" of the staff meant it was a "smooth and easy" experience.

Morrisons in Solihull scored top marks for shop floor service, thanks to staff who were "all very helpful". The store felt "spacious and airy" with an "enticing" display of plants at the entrance. But the chilled fresh food section was not well signposted and medicinal items were five aisles away from the pharmacy, so the branch scored low on store layout.

Waitrose in Bagshot pleased our shopper with its "nice, clean and bright" entrance. However, staff seemed focused mainly on unpacking a late delivery, though they were "still polite and friendly". All employees were also happy to stop restocking to help our shopper.

Tesco in Horsham was "quiet" and there were "some empty spaces" in the fresh food aisles. The checkout employee was friendly and chatted to our shopper, and there was no queue. However, the layout felt "confusing" and the narrow entrance did not give "the best first impression".

Sainsbury's in Deal was "incredibly busy" and felt "cluttered and dated". There were a lot of "in-your-face and dominating displays" at the store entrance. Plus, there were "gaps" on the shelves and "loads" of trolleys abandoned in the aisles. Our shopper found the shop "quite stressful" overall.