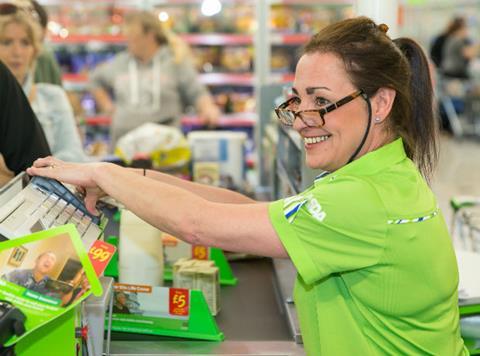 Asda wins for the second week in a row, with its Kingswood, Hull store earning 79 points. It scored full marks on car park and checkout. The staff member on checkout was "very polite and engaging". The store seemed "lively" and the "very professional" staff had an "excellent attitude".

Tesco in Leicester was "not a particularly enjoyable experience" due to our shopper having to ask for help with eight items on the list. She was also unimpressed with the "cluttered and congested" store entrance. But the store "appeared clean" and staff were "very polite and helpful", especially the checkout assistant who was "friendly, chatty and happy" and "very thoughtful".

Waitrose in Keynsham had a "buzzing atmosphere" and was "well stocked and modern". Staff were "accessible" and "happy to help". Our shopper deemed it a "very nice store to shop in" but it lost some points on time spent at checkout.

Morrisons in Blackburn was "relatively quiet" and despite a recently refurb seemed "still dated". The chilled meats section had "gaps" and our shopper had to search for produce with a longer use-by date. In the case of one product the best she could find "only allowed two days to eat the product".

Sainsbury's in Hamilton did not seem to have an "intuitive" layout and lost points due to long queues at all the checkouts. Two further checkouts opened but only after our shopper had been in the queue for 10 minutes. Five items were unavailable and the car park was "chaotic". However, most staff were "extremely helpful".