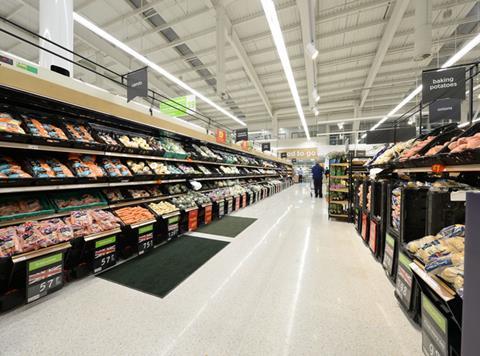 Asda in Hellesdon, Norwich, delivered a "pleasant service experience" on a busy Saturday morning to win this week with a score of 81 points. Our shopper found "all encounters with staff were pleasant" and really liked the "excellent range of services" on offer. The branch had two items that were not stocked.

Tesco in Coatbridge was "ordered and organised" and "very clean and tidy". While regular staff members were "hard to find" the employees who were picking out online orders were "really lovely" and "went out of their way" to take our shopper to the aisle she needed. The store scored 71 points with the four unavailable items holding it back.

Sainsbury's in Shrewsbury also scored 71 points with its "well stocked" store. In the first test of its new pared-down management structure, it had full availability on the Grocer 33 basket but was slightly let down on checkout, where our shopper "waited for quite a long time to be served". The store layout was a plus point - "all very intuitive and items were easy to find".

Morrisons in Rotherham was "not busy" but our shopper had to "search for staff on occasion" to help her. Five items were unavailable and it was noted that the store had not been "recently refurbished".

Waitrose in Fleet also had five unavailable items but was "clean and shelves appeared well stocked". The staff were "easy to identify" and were "friendly, polite and willing to help". Points were lost on store standards as there were restocking trolleys in the way of our shopper, "some of which were unattended".