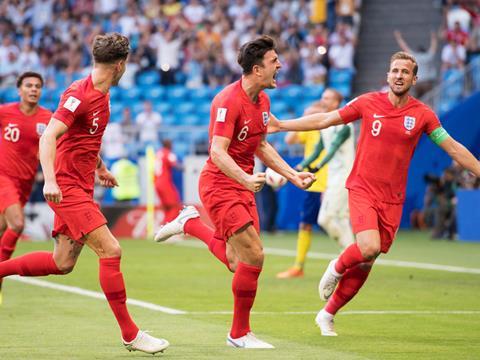 England's run to the World Cup semi-finals provided a boost to the grocery sector - and wider UK economy - but retailers and suppliers may have enjoyed even more sales with better peak time availability.

New field research ­carried out by BeMyEye, which uses crowdsourcing to provide in-store data on availability and promotional compliance, found poor availability on key beer lines ahead of England's quarter-final against Sweden.

BeMyEye carried out 200 checks on 10 key beer SKUs last weekend at Asda, Morrisons, Tesco and Sainsbury's stores in England, including Tesco Express and Sainsbury's Local outlets. In terms of numbers, the visits were split evenly between 4pm to 8pm on Friday 6 July, and 11am to 3pm on Saturday 7 July, when the Sweden game kicked off.

According to BeMyEye, Coors Light was the beer most affected by poor availability. More than two-thirds (68%) of stores had no visible stock of its 10x440ml packs, while 55% of Tesco and Sainsbury's stores had no visibility on Coors Light 15x330ml packs.

There was a similar shortage for Doom Bar. The study found 60% of the stores it checked had no visible stock of the 4x500ml packs, while 59% had no visible stock of the 6x500ml packs. A further 14% of stores were found to be almost out of stock - meaning there were three or fewer packs on display.
Carlsberg Export is not stocked by Tesco, but across the other three retailers, there was no visible stock of its 12x330ml packs in 52% of stores.

Heineken fared better. A quarter of stores were deemed out of stock for its 12x330ml packs, though a further 13% were almost out of stock.

The SKU with the best availability was 4x440ml packs of tournament sponsor Budweiser, available in 89% of stores - however there was no visibility of its 15x300ml pack in 67% of stores.

BeMyEye UK and Ireland sales director Stuart Baker acknowledged that the industry was facing "something of a perfect storm" as the heatwave continued. However, he believes more can be done to improve forecasting.

"Availability of big lagers at peak trading times continues to be a challenge," he said. "Improved forecasting, allocating store staff or using third party sales forces to replenish items are all ways to improve it." Considering the pressures supermarkets are under, losing sales in times of high footfall to low availability is like scoring an own goal."