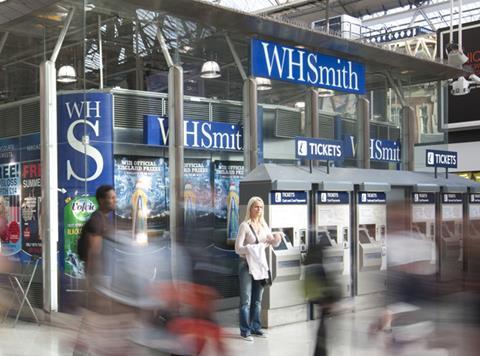 This month my attention has been hooked by the Which? annual survey on high street shopping, which has prompted thought on how my company, and industry at large, responds to customers.
The survey reveals the level of customer satisfaction (or lack thereof) with all the major names on the high street. Some trends are to be expected, such as specialist shops featuring in the upper reaches of the list, while others are less predictable, such as the poor performance of several long-established brands. WH Smith, for example, was awarded the unwanted accolade of last place this year.
The survey mainly considers value for money and the in-store experience, with Homebase, Sports Direct and River Island also scoring poorly. I could trot out the overused trope that these companies have suffered from the complacency to which large, established companies often fall prey. But it's more complicated than that. To take Smiths as an example, the eclectic format and location of its stores - inclusive of those on the high street, in airports, service stations and hospitals - should make it more difficult to consolidate its service for one specific line. But at the higher end of the market, John Lewis scores well. It also runs 'at home' and airport stores, but importantly is known best for its department stores. It has successfully kept the plates of a varied portfolio spinning, without the negative customer judgement.
Perhaps all WH Smith needs, then, is a few tweaks to its flagship high street stores; to improve service and how it is perceived. No successful business is deaf to the concerns of those it caters to. The value of client feedback is something I always impress upon my sales team, recruiters and trainers. We collect reviews from all our clients and candidates, consequentially making changes to training courses, trainer delivery and assessment processes.
Too often, companies ask for feedback without the faintest intention of acting on it. They shout about the positive and discard the negative entirely. Recognising the importance of and doing something with customer feedback is vital if a company is to subsist, improve and then thrive. Whatever stage of growth a business finds itself in, it should never lose sight of the universal maxim that the customer is king.