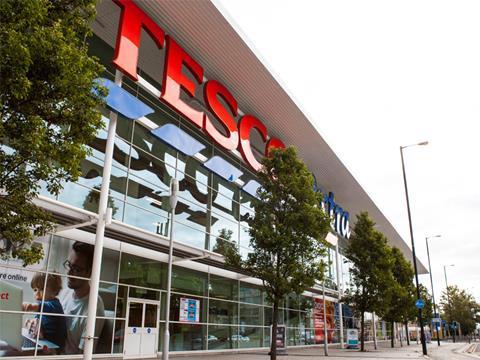 More than 7,000 Tesco head office staff are to be sent to work in-store, as CEO Dave Lewis ramps up his efforts to improve customer service at the supermarket giant.
Tesco said that all HQ staff would be required to spend five days working in-store between September and December. The plan is similar to Feet on the Floor, one of the first major initiatives brought in by Lewis when he took over almost a year ago.
It is believed the scale of the exercise is at least as big as last year, despite the cuts to head office staff which have been carried out since his arrival.
A Tesco spokeswoman said: "As part of our efforts to ensure we're serving Britain's shoppers a little better every day we're reintroducing our Feet on the Floor programme.
"Once again our office based colleagues will be supporting our stores in the run-up to Christmas, our busiest time of year."
New Tesco UK chief executive Matt Davies last week issued an appeal to staff to try to create "magical moments" for customers, which he said could be a "game changer" for the retailer.
"Over time we can make the most immense difference, even if it's a few customers and colleagues at a time.
"As Dave has consistently encouraged us all to do, creating one magical moment for one customer, once a day, will add up to a game changer."
Last year, more than 6,338 Tesco office staff completed 26,273 in-store shifts, the equivalent of 44,366 additional hours.