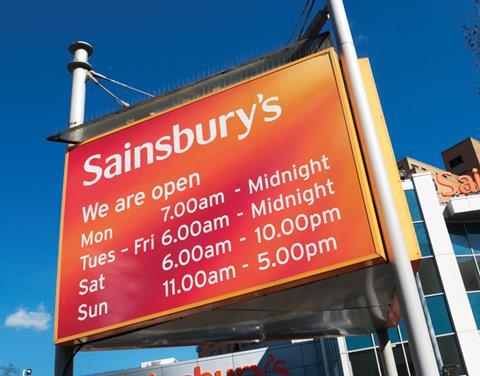 The government has today confirmed plans to push ahead with the relaxation of Sunday trading laws in England and Wales.
Business secretary Sajid Javid said that high streets and city centres were set to benefit from the government's plans to devolve Sunday trading powers to local authorities.
Under new measures being added to the Enterprise Bill, councils will be able to 'zone' any relaxation so they will be able to prioritise high streets and city centres. He maintained that councils could help drive footfall to struggling high streets by allowing them to open longer.
The measures also include greater freedoms for shopworkers in England, Scotland and Wales to 'opt out' of working Sundays if they choose to, for example because they object on religious grounds or for family reasons.
Shopworkers will be able to give just one month's notice to large shops that they no longer want to work Sundays, down from the previous three months, and will have a new right to opt out of working additional hours. The government said it would also strengthen the duty on employers to notify employees of their rights about working on Sundays.
"These new powers are about giving local areas the choice to extend Sunday trading hours to meet the needs of their local businesses and communities. It is local people who will make the decision," said Javid.

"Extending Sunday trading hours has the potential to help businesses and high streets across the UK better compete as our shopping habits change. The rights of shopworkers are key to making these changes work in everyone's interests. We are protecting those who do not wish to work Sundays, and those who do not want to work more than their normal Sunday working hours."

The powers will be devolved to unitary and district councils in England, county and county borough councils in Wales, and also to the Mayor of London. The power will also be devolved to the Mayor of Greater Manchester when elected. Sunday trading rules have already been devolved to Scotland.

The moves have been rejected by the Association of Convenience Stores and the Federation of Wholesale Distributors.

"Changing Sunday trading regulations will not help the high street; it would actually damage small high street stores as trade would get diverted to large out-of-town supermarkets. While ministers talk of increasing high street sales, our survey of local councils shows that extended Sunday hours would be applied to out-of-town parks, hurting high streets," said ACS chief executive James Lowman.

"The government's claim that there is a link between the growth of online retailing and the opening hours of shops is simply wrong. Many stores opened for very long hours on Black Friday, only to see more customers stay at home and shop online than in previous years. Shoppers are using the internet to search out lower prices, to save time, and to access a wide range of products. Sunday trading restrictions are not a factor in the growth of online shopping.

"Not a single company has reported in its latest trading update that the current Sunday trading regulations are a barrier to growth in their business, and there is no evidence that extended Sunday opening hours generate any additional sales. Extended Sunday opening hours would in fact lead to a net loss of jobs as small stores lose out to large stores."

FWD chief executive James Bielby warned the government's move could spell the end for many local shops.

"2016 is shaping up to be the year the government turns its back on small shops. They will be disproportionately affected by the introduction of the national living wage as well as automatic pension enrolment, and now this small legislative advantage they have over the big stores is under threat," he argued.

"As the supply chain partner to independent retailers, wholesalers do all they can to support independent businesses and help them provide services to the public that can't be matched by the supermarkets. Extended trading hours on Sunday for smaller shops is a way for the government to demonstrate the same support. A change to the law will benefit large out-of-town retailers."