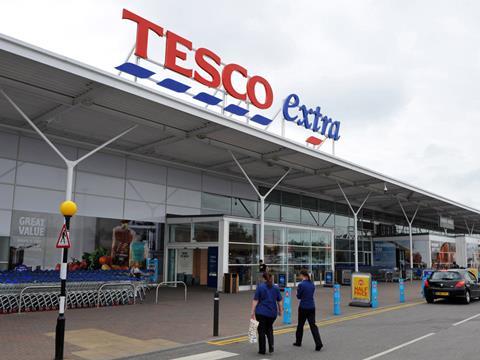 Tesco's 120,000 sq ft Sandhurst store wins this week with a big score of 90. It was the only retailer with 100% availability, displays were "impressive" and there were "a huge range of services in store". Staff were very helpful and the checkout assistant "was friendly, offering bags and help with packing".

Sainsbury's Swindon was second. The "store was quiet to begin with and most of the shelves were fully stocked". Availability was reasonable but staff "were difficult to find" and the "lady on checkout was friendly but didn't offer any help with packing".

Waitrose Wandsworth and Asda Queensferry came joint third. In the Waitrose car park the "welcome signpost looked damaged, giving it an untidy feel", but "the store was clean and well-ordered throughout". There seemed "to be a lot of gaps in displays and some of the fridges were empty, which explains the poor availability score. "Staff were friendly."

Asda's car park was difficult to find, without any obvious signage, and it also "lacked parent and child spaces". The exterior "is extremely smart with glass frontage". Staff encounters were mixed and availability was poor, with eight items not stocked.

It was "tricky to know which turn-off to make" for Morrisons in Widnes. Inside "it was bright and spacious and didn't seem too busy". One member of staff "came across as a bit grumpy" when asked for help, though another "was genuinely happy to assist". "Opening another couple of tills would have helped reduce queuing time." Availability was poor.