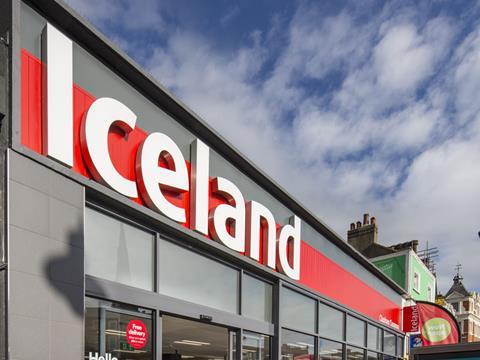 Iceland has been ranked as the best supermarket for customer service, being the only one to make the top 10 of the UK customer satisfaction index (UKCSI).

The latest biannual report from the Institute of Customer Service showed Iceland scored 84/100 based on customer satisfaction around aspects such as complaint handling and professionalism at a national, sector and organisational level, across 13 sectors through the views of 10,000 consumers.

This is up from 81.6 for the same period in 2017, making Iceland also the most improved food retailer, and comes despite a 0.8% drop in sales. Its score is also 2.8 points higher than the 81.2 average for the food retail industry.

Iceland has launched several initiatives in recent months that the Institute of Customer Service believes have helped it tap into customers' consciousness, including being the first UK supermarket to pledge to eliminate plastic packaging from all of its own-brand products by the end of 2023, and promising to remove palm oil from own label food by the end of 2018.
"We're delighted to have been named as one of the top 10 companies for customer satisfaction, and to have been ranked as the UK's best supermarket in this area," said Sir Malcolm Walker, founder of Iceland. "The satisfaction of our customers is central to our success and we are passionate about building their trust and giving them the very best experience, from quality of products to in-store experience. To be named the best supermarket for customer satisfaction is testament to the dedication of our staff and I'd like to thank each and every one of them for their contribution."

Waitrose, meanwhile, scored 83.3, while M&S's food business and Aldi both scored 82.6, and Lidl 81.2, on par with its 2017 mark. Co-op Food received the lowest score of 79.6.

Aldi also continued its track record of strong growth and reached its highest ever level of market share, increasing 0.5% points to 7.3%, while Waitrose grew by 1.5%, a lower rate than the sector average for sales of 2.5%.

Jo Causon, chief executive of the Institute of Customer Service, said: "In a highly competitive sector, organisations need to maintain a constant focus on understanding customers' needs, high standards of employee helpfulness and competence, quality and range of products, and competitive pricing. At a time of dynamic change and intense competition, it is worth remembering that over the last three years the supermarkets who have outperformed the sector average for customer satisfaction have achieved the strongest revenue growth.

"Maintaining this consistency will be key to building trust and sustainable success for Iceland and other brands in the sector," she added.