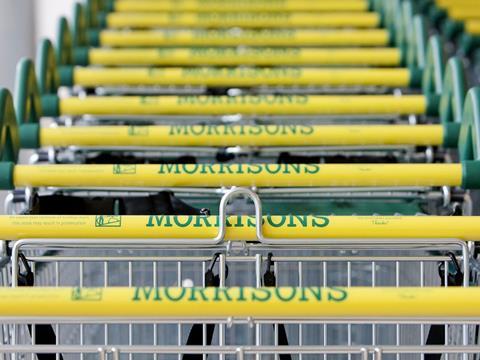 Morrisons in Livingston takes the win this week with 87 points. The store was "clean and tidy and well merchandised", scoring full marks for shop floor service and checkout, and the employee described as "smiling and chatty". Our shopper also noted a "great improvement in appearance and range of goods" since her last shop there.

Waitrose in Harrogate was "fairly busy" and scored well on store layout with its alcohol ­section described as "impressive" with "an upmarket feel".

Asda in North Hykeham was "chaotic, noisy and stressful" and "dirty and untidy in many areas both inside and out." Our shopper noticed litter "in almost every aisle" and felt there were "not enough available members of staff on the shop floor" to help look for items.

Tesco in Newton Abbot was "confusing" with our shopper having to ask six employees for help finding products due to the "bizarre layout". Staff were "helpful and friendly" but our shopper was "shocked" by the number of gaps on the shelves.

Lidl in Houghton-le-Spring was described as "spacious" and "attractively laid out". There were "lots of gaps on shelves" and "near-empty freezer compartments". Restocking was taking place but this left "trolleys left unattended in a number of areas".

Five items were unavailable at Sainsbury's in Worcester. Our shopper found some products were in the wrong ­section, signage was not "clearly visible" in store and in the car park, trolleys were obstructing aisles, shop floor service was "mixed", and there was an error on the till receipt.