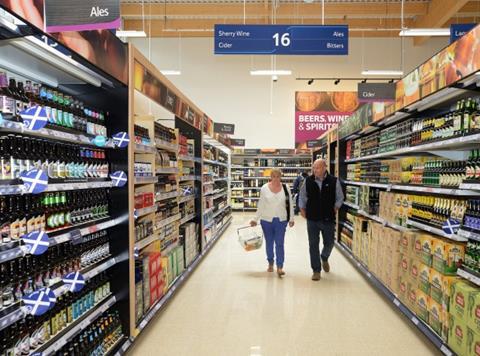 Another win for Tesco this week as its Havant store scored 79 points. The store "looked clean and shelves were well stocked". Accessing shelves proved an issue due to the "sheer amount of click & collect colleagues and trolleys blocking the aisle" but displays looked "full and inviting" and our shopper loved the "excellent selection of counters".

Waitrose in Finchley was "brightly lit" and "not terribly busy". All staff were helpful but our shopper found the floors "dirty" and there were "lots of cages unattended and blocking aisles".

Morrisons in Swindon had four unavailable items and was "nice and clean". Our shopper felt the layout could be "a bit better". Staff were restocking shelves but some stock was "left in the middle of the aisles". Shop floor service was not thorough but the staff member on checkout was helpful and provided "fast and correct service".

Asda in Blackburn gave the first impression of being "a bit bare" while the promotional items at the entrance "did not look too attractive". The store suffered from having eight unavailable items and "looked like it needed a delivery" with our shopper noting that there was "evidence of mis-stocking".

Sainsbury's in East Kilbride was "quiet but well laid out" and staff were restocking but it had eight unavailable items. The store did not have a "huge range" especially in the free-from and vegetarian sections. There were only self-service checkouts open until 10.30am. The staff there were "very good" but our shopper wanted to use a normal checkout.