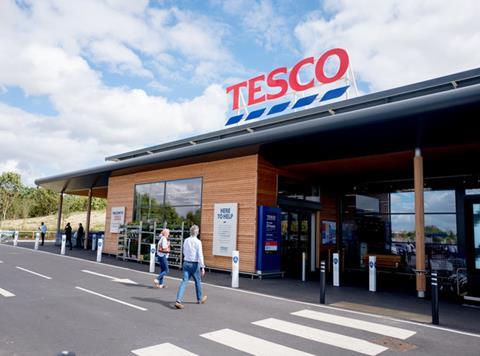 Tesco wins this week with its Danestone store. "The entrance is light and airy and gave a good impression of order". The "fruit & veg section was enticing and had few gaps". Staff were "friendly with good product knowledge". Only one item on the list wasn't available and the "till operator was very careful".

Sainsbury's in Goldalming "looks relatively new and well-kept". Plenty of shelves were being restocked but "trolleys were always neatly placed in the centre of aisles". Unfortunately four items were unavailable. Staff were good but "not all checked stock". There was a long wait at the till but the checkout assistant "greeted and apologised" to our shopper.

First impressions of Asda Thamesdown were that "it was absolutely huge" but seemed "drab, possibly due to poor lighting". There was quite a lot of restocking and busy staff "were calm, professional and unflappable". Our shopper didn't feel the "store was logically laid out".

At Morrisons Exeter, products were stacked at the entrance, which "wasn't particularly attractive". Aisles "had abandoned pallets of stock or empty boxes" and wet flooring with "apparently no action being taken". Staff didn't seem "adequately trained".

The car park at Waitrose in Raynes Park "was local authority but had a lot of litter, plastic bags and cigarette ends". Inside "there was a lack of stock in many areas" and 10 items couldn't be found. "Six out of the 18 chiller cabinets were empty" and dirty. Overall it was a "frustrating shop trying to find items and staff".