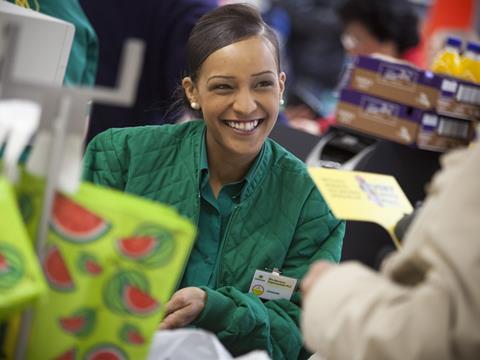 Shop floor service was a key ingredient in the success of this week's winning store, the Morrisons in Beverley, Yorkshire. Staff were described as "very informative" and "happy and smiling", helping locate all missing products. Availability at the store was also strong, the store was "clean and orderly" and checkout staff also did their bit. The only negative for our mystery shopper was the store's "slightly odd" layout, which made it feel a bit crammed.
The shopping experience at Sainsbury's West Green, in Crawley, was "good", with all 33 items in stock. But the shop was hard to navigate and there were some items in "unusual places". Staff were helpful but one member directed our shopper to the wrong aisle for cherries.

Standards at the Tesco in Frodsham were good overall, but the clothing area was "untidy and disorganised". In one aisle, a member of staff watched as our shopper struggled to get past their restocking crates with the trolley.

Asda in Grangemouth scored poorly for availability and store layout. The store was not "logically" organised and did not seem to "flow". However, staff were described as "very polite" and did offer help.

Our shopper at the Waitrose Beckenham store missed the turning (for the second time) due to poor signposting. Staff had strong product knowledge and were able to offer an alternative if an item was not stocked. But there were a large number of items our shopper could not find without help, in addition to poor availability, generally, while the aisles were not particularly wide.