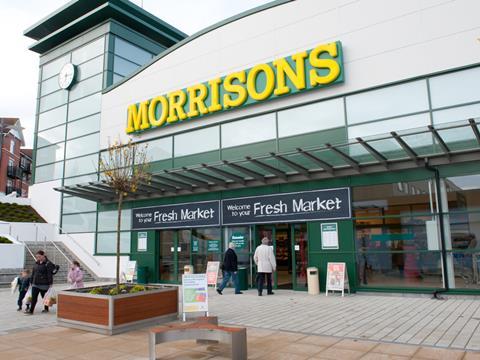 Morrisons won this week with its "new and well-kept" Birtley store in Chester-le-Street. The Christmas trees at the top of the escalator were "attractive and welcoming". The store "was very quiet" so staff were restocking shelves but "thoughtfully so as not to cause obstruction".

It took a while to get into the car park at Tesco Banbury since it shares its entrance with a retail park. There were some "very good promotions" in store but they seemed to be in "illogical locations". There was a good range of facilities but the rotisserie machine had broken. "Staff on the shop floor were not easy to locate" but when found were "very obliging".

Asda Croydon was just one point behind Tesco. The store has a "spacious, clean lobby that easily absorbed the flow of shoppers". Staff seemed to be "working hard to keep things tidy, and shelves were well stocked". The security sensors weren't working and the alarm was going off whenever someone walked in or out.

Entrance to the Byres Road, Glasgow Waitrose was via a lift from the car park. "A bright, attractive store with good festive displays", it featured a "popular" sushi counter. There was a bit of a queue for the checkout but staff were "helpful and engaging". But availability was poor.

Sainsbury's Norwich was last. There was "a lovely Christmas tree in the foyer" and the store seemed "nice and clean, not too cluttered". Staff experiences were mainly positive but one suggested our shopper queue at the customer service desk to ask about an item she couldn't find.