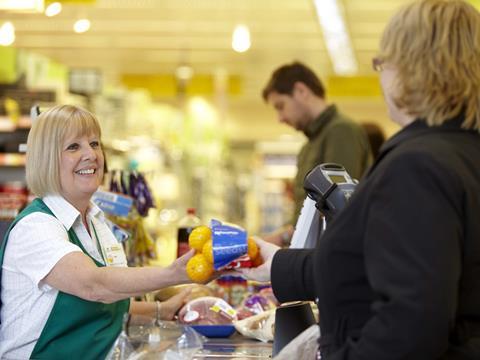 Morrisons has launched a fresh push to reduce queues at checkouts across its stores.

The Grocer understands the initiative, dubbed 'Customers don't queue', has been quietly launched internally over recent weeks ahead of plans to start talking about it to shoppers this month.

Stores have been asked to implement a 'one-plus-one' system, which would see one customer being served and only one other customer waiting at any time.

'Customers don't queue' was a phrase Morrisons was using internally to talk about the issue of queues, a spokesman said, but he was unable to say if there were plans for it to be used in ­advertising or ­in-store PoS.

The push is part of a wider focus on improving customer service across Morrisons stores. The retailer is also set to bring in independent mystery shoppers to rate stores on service, with the findings being linked to staff annual bonuses.