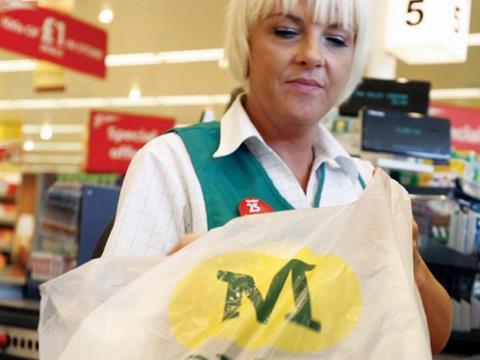 In this week's all-Scottish Grocer 33, Morrisons in Inverurie won with 84 points. With Scotland still suffering the after-effects of the bad weather, our shopper was impressed at the "well-stocked shelves" - in marked contrast with rivals - with only two unavailable items, neither of them fresh produce. Staff were also "extremely helpful and friendly", and the store itself "inviting and tidy".

Sainsbury's in Dundee only had one unavailable item from our list, and our shopper "had no trouble finding most products", but noted "quite a few empty areas" on shelves in the chilled section. Shop floor service wasn't as sharp, either.

The Livingston branch of Iceland was "a very pleasant shop" even though seven items were unavailable, four fresh goods. Staff were "very helpful" and walked with our shopper to find items when asked for assistance.

Tesco in Carluke scored full marks for shop floor service, with an employee giving our shopper a "full and credible explanation" about the stock levels. There was a "lack of vegetables on display" and the chilled goods shelves were "poorly stocked".

Asda Forfar was "busy and noisy" but "clean and well-cared for". There were "lots of empty shelves", though staff had made efforts to make "neat and attractive displays". Our shopper heard employees "patiently explain, repeatedly" why stock levels were so low.

Waitrose in Newton Mearns had six unavailable items at its "bright and attractive" store, and restocking trolleys in the cages got in the way.