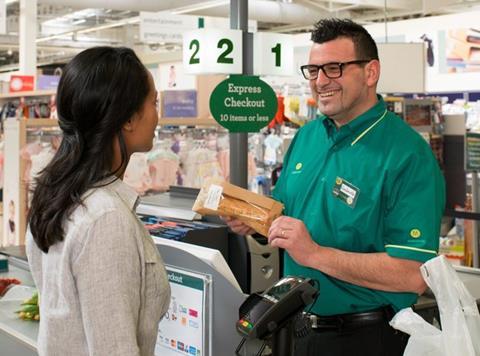 Morrisons in St Andrews, Fife wins this week with 74 points for this early Friday evening shop. Our shopper said it was "a positive shopping experience" despite "many empty containers" in the fruit & vegetable aisles. All staff were "polite and helpful" and the checkout assistant aided our shopper by packing a few items.

Asda in Stockport had a "friendly but busy atmosphere". Our shopper was impressed with the "helpful nature and strong work ethic" of employees, in particular the checkout operator who "skilfully" scanned and engaged with customers. The store had four unavailable items but appeared "very well stocked".

Sainsbury's in Dartford scored 62 points with a "pleasant shop". Staff were "friendly and well-informed". It had two unavailable items and received a low score for checkout due to a till malfunction, meaning the items had to be scanned again: our shopper had to wait over eight minutes to pay.

Waitrose scored 62 points too, with its Swindon store giving a "very good" first impression. However, some shelves were "quite empty" and the store did not stock four of the items. Most staff checked for items not found and were "really helpful and approachable". Checkout was underwhelming thanks to a long queue caused by "chatting" and customers not being directed to a newly opened till.

Tesco in Dereham also scored 62 points. The store seemed "chaotic", with the customer service desk "busy". However it was "clean and tidy" and "well merchandised" despite three out-of-stock items - for which staff offered alternatives.