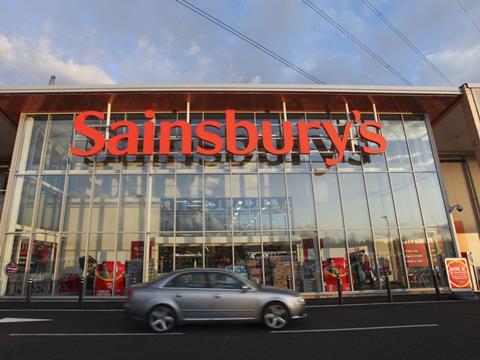 Availability issues continue to plague the major multiples and this shop - on a Sunday lunchtime - was no exception. Three out of the five supermarkets - Asda, Morrisons and Waitrose - received zero marks.

That put Sainsbury's - with two items out of stock - at an immediate advantage, but it was its overall consistency that sealed its 15th win of the year, with strong marks for store layout, ease of car parking, checkout service and generally "helpful, friendly and polite" staff at its Salford store.

Tesco Purley was top for availability, and our shopper praised "very good-looking fruit & veg and household sections" on entry to the store. However, staff were only "helpful to a certain extent" and none offered to help our shopper find products.

Morrisons Clevedon was criticised for promotional displays at the entrance that were either "messy or bare". And despite being "very quiet", stock levels were "very poor" with our shopper forced to crawl on hands and knees to find the flavoured water at the back of a shelf. The checkout assistant was "uninterested" and communicated with an "audible grunt".

There was good shop floor service at Waitrose Buckingham but the layout was "frustrating". While it was not busy, our mystery shopper said abandoned trolleys were a hindrance.

Asda Southwark was "busy" and this made the experience "stressful". The mystery shopper found it hard to find staff to assist, they didn't understand her questions, and weren't "overly keen" to help. The checkout area was "quite chaotic".