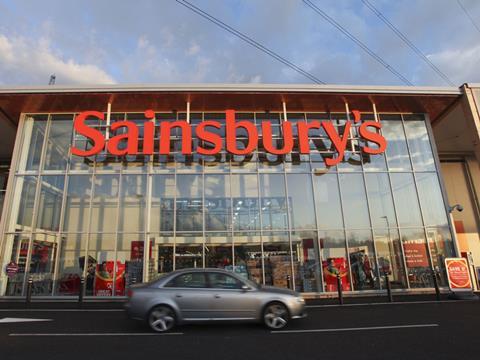 It was a second Grocer 33 win in a row for Sainsbury's as its Shrewsbury store came out top.

In the run-up to Easter, our shopper noted an "impressively large" display of Easter eggs at the front of the store. The entrance was "attractive", the range of facilities "impressive", and while the flooring did look tired, the store was "tidy, clean and ordered". Staff were in "good spirits" and availability was strong, too.

Indeed, availability was the difference between Sainsbury's and second-placed Tesco. This Liverpool store was "very tidy and well maintained" with a "light and airy environment". Some members of staff were helpful and happy to go out of their way to find items, others did not put in such an effort.

Asda's Bexleyheath entrance was "underwhelming" but the store itself had a modern feel and was "very clean". Staff were helpful but the assistant on the till did not make any small talk during the transaction.

Our mystery shopper at Morrisons Bridlington found a number of items in the fresh fruit & veg sections empty but staff were refilling them. Staff were wearing uniforms but many did not wear name badges. Staff were generally very helpful, but availability was poor, which the checkout operator explained was due to it being busier earlier.

The Waitrose branch in Woodley looked "new and smart" but the entrance was small and awkward to get through. There was litter at ­various points throughout the store and it was out of stock or did not stock a handful of other products.