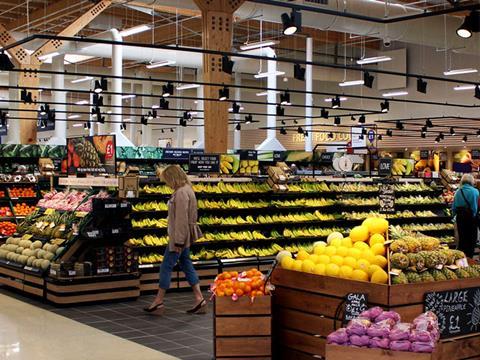 Tesco wins this week with its Wrexham store narrowly beating Waitrose by one point. Our shopper had a "very positive first impression of the store" as it was "spacious, calm and orderly". She also found it to have an "excellent variety of goods" as well as "plenty of staff around to ask for help".

Waitrose in Wimborne Minster is a "fairly new store" and was "very clean and attractive". Although our shopper thought there could be "more floating staff" she found the employees to be "lovely young people and very helpful". Aisles were "clean" and "wide" but there were some empty boxes, and the frozen section "looked a bit disorganised" as it had empty sections.

Morrisons in Crawley looked "bright, clean and open" with "helpful and smiley" staff, for whom "nothing seemed too much trouble". Our shopper noted new signage in a "fresh design" that was "pretty cool". The store scored top marks on shop floor service. However, it had three unavailable items and the car park was described as "dark and gloomy".

The fresh section in Sainsbury's in Cheltenham seemed "low on stock". Restocking was taking place but our shopper thought this should have been carried out before the shop time of 10am on a Saturday.

Asda in Robroyston had one out-of-stock and four not-stocked items. Our shopper felt the store was not "intuitive", with coleslaw and dips not ranged together. The store had been recently reorganised and staff "were not confident" about the new location of products.