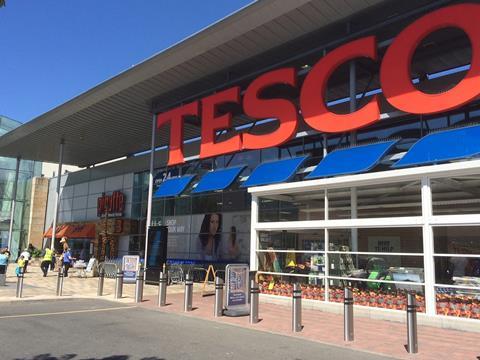 Despite a "disorganised and chaotic" first impression, Tesco Cheltenham took first place this week with a score of 79. Employees were praised for being "friendly and helpful", there was no queueing time - with "plenty of checkouts open" - and the shop boasted 100% availability.

Finishing just two points behind was Sainsbury's in Exeter, where store standards were high. Described as "welcoming" and "clean and tidy" with plenty of gardening and BBQ-themed seasonal displays, the branch also had lots of staff members stocking and tidying shelves. One, however, "impatiently" sighed when asked to help locate the shortbread biscuits.

Car park signage could have been better at Asda Killingbeck in Leeds. Our shopper missed the turning, but did manage to park quickly and had no problems getting a trolley despite it being a "very busy bank holiday Sunday". However, the store's toilets "were in a pretty disgusting state".

Waitrose Buxton was praised for its "bright, spacious and inviting" entrance. The plants in the customer service area were "a nice touch" but the branch "seemed to have difficulty in managing the checkout queues adequately". The fresh fruit & vegetable section had a "large number of gaps".

Finishing at the bottom of the table with a mediocre score of 56 was Morrisons Banchory. Fresh and chilled food shelves "were mostly messy, untidy and very empty". The fresh poultry section also had "large gaps of out of stock products" while the shelving "looked grimy".