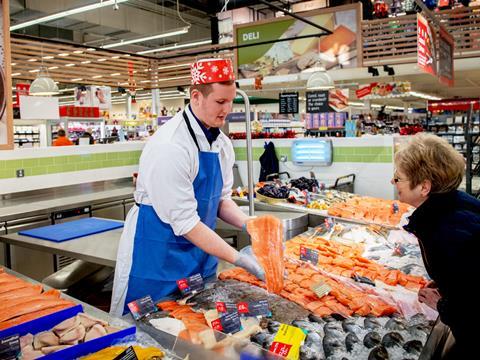 Tesco wins with its Driffield store scoring well on shop floor service and checkout even though this shop was carried out in the busy pre-Christmas period. The "very pleasant" member of staff on checkout "immediately opened the till" upon seeing our shopper approach. The shop was found to have an "excellent selection of fresh flowers and several Christmas promotions".

The Asda store in Walton, Liverpool, came a very close second, with staff members described as "approachable, knowledgeable, hard-working and accessible". Store standards were "very good" in this "very busy" branch. Our shopper felt she had a "relatively easy shopping trip" with a "superbly fast" checkout.

Waitrose in Otley came a third with only one item out of stock. The store looked "attractive and seasonally relevant" but the fruit & vegetable section was "particularly messy" with peelings and other debris on the floor and no one cleaning. Our shopper found staff to be "helpful, approachable and friendly" though.

Scoring full marks on availability was Sainsbury's in Paignton. First impressions of the store were that it was "clean and tidy" but "not very festive". Our shopper asked three employees for help, all of whom walked her to the correct shelf. The checkouts were busy and felt "crowded and noisy" but the staff member at the checkout was "a great ambassador for Sainsbury's".

Morrisons in Ipswich had two out-of-stock items and was felt to be "old-fashioned and hectic" compared with other branches nearby.