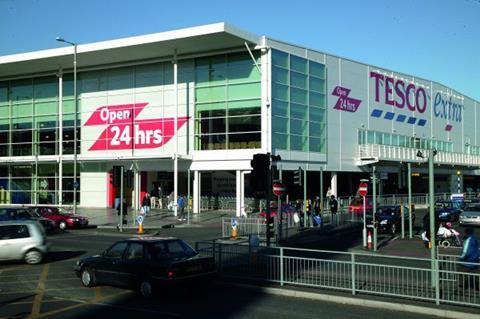 Tesco is beginning to dominate the Grocer 33 service and availability category, in the same way Asda is on top in pricing. This week Tesco won for the fourth time in a row as its Extra store in Crawley scored 81 points.

Our shopper was able to pick up all bar two items, and she was particularly impressed by a member of staff on the shop floor who was "polite, smart and helpful". She also hailed her checkout experience as "one of the smoothest ever".

Our shopper at Sainsbury's in Newcastle-under-Lyme was full of praise for her checkout operator, who she said "brightened my day". Several other members of staff were friendly and helpful too. However, the shop was hampered by several "abandoned" restocking trolleys.

Waitrose Nine Elms was described as having "impeccable" store standards. Our shopper said this medium-sized store felt much bigger than it was. But one out-of-stock and seven not-stocked lines had a big impact on its score.

A heavy downpour seemed to have affected the collection of trolleys at Asda Accrington: our shopper found it difficult to find one. She also spotted restocking taking place and empty unattended boxes. However, staff were friendly and helpful, offering recipe tips for the pork loins.

First impressions of Morrisons Bishopbriggs were not good, with dirty windows and chipped paintwork. However, inside it was "bright and cheerful", though some areas were "not well organised or stocked". Our shopper said her encounters with staff were positive, but she had to go out of her way to find them.