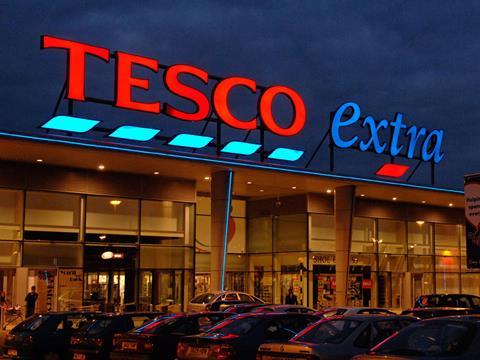 Tesco will continue to cut 24-hour operations across its stores, in a move to reduce cost-intensive night shifts and improve customer service during the day.

Following the decision to scrap night-time trading at 76 stores, revealed last week, it had been widely reported that Tesco stores would remain open at night for product replenishment.

However, in an exclusive interview with The Grocer, Tesco retail director Tony Hoggett said it had already moved to a system of only daytime/twilight replenishment in nearly 20 stores in the past year, and admitted more stores would shut down completely overnight, especially in areas where trade was quietest.

The trials had shown Tesco could provide better levels of service by having more colleagues in store during busier hours, Hoggett said.

"What we will be reviewing and we have already done is shifting the night teams into days or twilight hours in certain stores," he said.

Currently 104 large Tesco stores only replenished early in the morning, during the day or in the late evening.

"Our heat mapping has shown that in moving to daytime or twilight replenishment, customer service has improved," Hoggett added.

But Hoggett insisted this was "definitely not" the end of night replenishment at Tesco stores.

"In the majority of cases you need to have staff in store overnight and you need that reset moment so that everything is ready to go when the store opens.

"We will be recalibrating our store models over time. But we want to do it in a measured way without putting uncertainty in the minds of everyone who currently works nights."

Hoggett said he would "never take money out of a store if it's the wrong thing for customers", adding he was happy to pay a premium for having night shifts "if that leads to a better service".

Tesco's move to slash its store operating costs comes alongside changes to staff pay announced earlier this week, including a reduction in the premium paid to night workers.

Under a deal negotiated with Usdaw, the vast majority of Tesco shop workers will get a 3.1% increase in their hourly rate pay from April.

Tesco said the deal was "one of the highest pay and benefits packages in retail", with union bosses describing it as "the best that could be achieved in the circumstances".

But many staff are angry at the changes, which will see basic overtime pay scrapped, double time reduced to time-and-a-half for Sundays and bank holidays and the period for which staff received night-time working premium pay reduced to a window between 12 midnight and 6am.

Tesco claimed 85% of its staff will be better off under the deal and has promised to compensate any who lose out with a lump sum transition payment worth 18 months on the difference in pay.

It will take the average store pay at Tesco from April to £7.62 per hour, above the government's £7.20 per hour National Living Wage, but below rivals including Aldi, Lidl and Morrisons.

"This is part of a long-term reward plan that's simple, fair, competitive and sustainable for our business," said UK CEO Matt Davies.

"We are committed to rewarding our colleagues with a pay and benefits package they really value, including a pension, colleague discount and turnaround bonus."
Tesco stores: lights going out?
405 stores are currently open to customers at night, moving to 327 from next month
Nearly 700 large stores use overnight replenishment teams, with 104 currently replenishing only in the day/twilight
Tesco moved 15 superstores from overnight replenishment to day/twilight replenishment in April 2015 - the latest store to follow is Failsworth, in Manchester