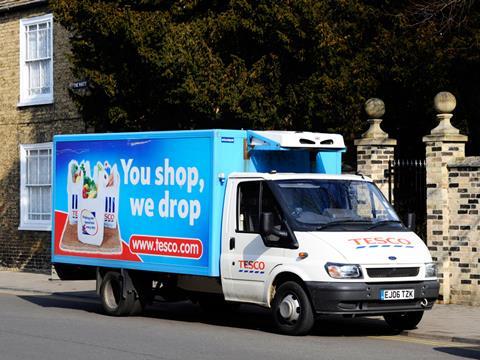 Tesco wins our mobile 33 with 81 points. It impressed with a fairly quick ordering time of 34 minutes and a "straightforward" registration. Although three items were unavailable, the alternative suggestions were "close to the originals".

The app for Sainsbury's was described as "illogical", "frustrating" and "difficult to navigate". It were redeemed by "great customer service", as its delivery driver was "informative" and "made up for all the ordering trouble". It was also the cheapest store.

Our Morrisons shopper found its app usability to be "excellent" with "simple uncluttered screens". The product descriptions were "very impressive" and our shopper felt she could easily be "tempted away" from her usual online supplier.

Easily the fastest to shop, the Asda app was "clear" and "smart" with "excellent" product descriptions and "simple and fast" searches. Delivery was 22 minutes late with no text alert but the delivery driver "apologised and explained the reason for the delay".

Ocado's app provided the second-cheapest basket but the shop took the longest at a whopping 54 minutes. An alternative suggestion was only made for one of the three out of stock items but was too different.

Waitrose does not have an app so our shopper used its website and thought the information in the product description regarding packaging recyclability was "excellent". The shop was the most expensive but our shopper, a wheelchair user, loved that the driver offered to help put items away in the top shelves of her fridge.